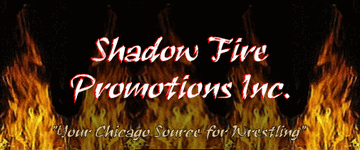 Thank you for visiting Shadow Fire Promotions' online professional wrestling and Mixed Martial Arts store.
Check back often, we're constantly updating our site and adding new merchandise!
Check out a small sample of our available merchandise at Blujay & Ecrater.
Look for our site to open soon! A press release will accompany our grand opening to let everyone know about this landmark moment as we continue work to build our extensive catalogue of national, International and independent Mixed Martial Arts & pro wrestling here!
We are an EXCLUSIVE distributor of the Hitman Hart Wrestling With Shadows 10th Anniversary Edition Two DVD Set With Official Lobby Posters.
Lobby posters are a Shadow Fire Promotions, Inc. EXCLUSIVE !
WE CARRY ONLY COMMERCIALLY RELEASED MEDIA

HELP STAMP OUT TAPE TRADERS...NO DUBS, NO BULL! ™
Rant and rave about SFP and all of our affiliate companies,
Share your thoughts and opinions on wrestling and Mixed Martial Arts videos and DVDs, or just the sport in general,
Or sound off on anything else that is on your mind on our message board, located at https://www.sfpincchicago.com/boards.
Looking for a place to build your own website? Click here for domain names, hosting, and outstanding service all at a great price!
| | |
| --- | --- |
| CATALOGUE SERVICES | CUSTOMER SERVICES |
Visit Shadow Fire Promotions live & check out our merchandise table at the following independent wrestling federations & Mixed Martial Arts companies:


Do you want to have your MMA or wrestling promotion's link here? Click HERE for details!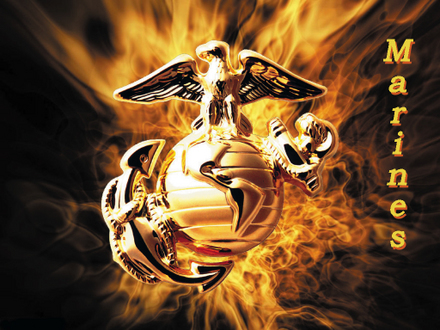 Proud USMC Veteran owned and operated.



Best Viewed With





Flag counts since 10 September 2008

Where in the world are...YOU?




Original site content, design & layout ™ &amp © 2004-2023
Shadow Fire Promotions, Inc. All rights reserved.


Wrestling and Mixed Martial Arts promotions, pay-per-view, wrestler & merchandise names, logos, artwork, and websites not specifically the property of Shadow Fire Promotions, Inc. remain the property of the individual copyright and trademark holders, and are used solely to describe and/or identify the products we have available for purchase. There is not a suitable substitute available that is not a derivative work and any such substitute would fail to convey the intended meaning, and/or would fail its intended purpose of identification.

The Eagle, Globe, and Anchor logo is a registered trademark of the U.S. Marine Corps and is not intended to imply any professional association or endorsement from the Marine Corps.

A very special thanks to the following:

Dana Cushing / Austrechild for the first version of the site landing page layout & design;
Maxine Baibe for her invaluable assistance in creating the Main Catalogue & New Clients pages, and also the SFP banner;
Nicholas Wautier for his invaluable assistance in the completion of our New Clients page and our podcast, Front Row Ringside;
Paul Tackmier for his original graphical work;
Zoey Harle for the MessyWorks banner and "ring of fire" logo.;
and Maria Martinez for her work to re-design all sites in the SFP family to make them mobile friendly, installing a shopping cart and moving our podcast location.